Trump's Lawyer Claims Indictment is Like What Happens in Dictatorships
A lawyer for former President Donald Trump told reporters that the federal indictment of her client is akin to what happens under "dictatorships" as the former commander-in-chief was arraigned in a Miami court on Tuesday.
"We are at a turning point in our nation's history," lawyer Alina Habba, who is representing Trump in another case, told reporters on Tuesday outside the Miami federal courthouse where Trump was arraigned. "The targeting prosecution of a leading political opponent is the type of thing you see in dictatorships like Cuba and Venezuela. It is commonplace there for rival candidates to be prosecuted, persecuted, and put into jail."
A federal indictment that was unsealed last week charged Trump with 37 counts stemming from his alleged mishandling of classified documents. Prosecutors said that he refused to turn over classified documents, made false statements, and obstructed justice, among other charges.
Trump Pleads Not Guilty
During Tuesday's arraignment, Trump pleaded not guilty.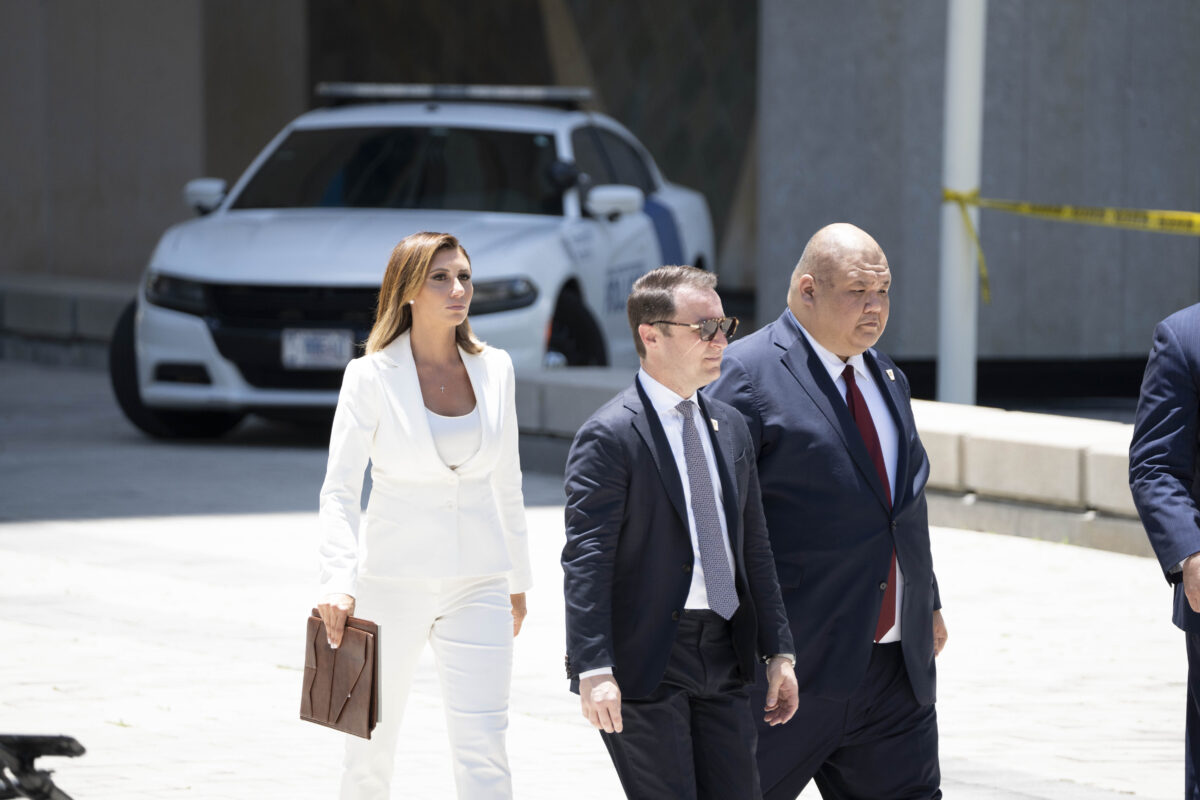 But Habba, like Trump, argued that the indictment of Trump suggests there is a double standard, as Democrats like President Joe Biden and former Secretary of State Hillary Clinton never faced such federal scrutiny.
Habba told reporters: "None of them were president, who as the head and sole member of the executive branch, has the power to summarily declassify documents."
"The decision to pursue charges against President Trump while turning a blind eye to others is emblematic of the corruption that we have here."
Habba also said that the indictment is "not about President Donald J. Trump, who is defiant," adding: "It is not about the Republican Party, it is not about the 2024 election. It is about the destruction of longstanding principles that have set this country apart."
Video footage showed Trump riding to court with his son Eric, who accompanied the motorcade from the former president's Doral resort to the federal courthouse in Miami. The footage also showed Trump walking to a line of SUVs with his son by his side while someone yelled, "Let's go Trump!"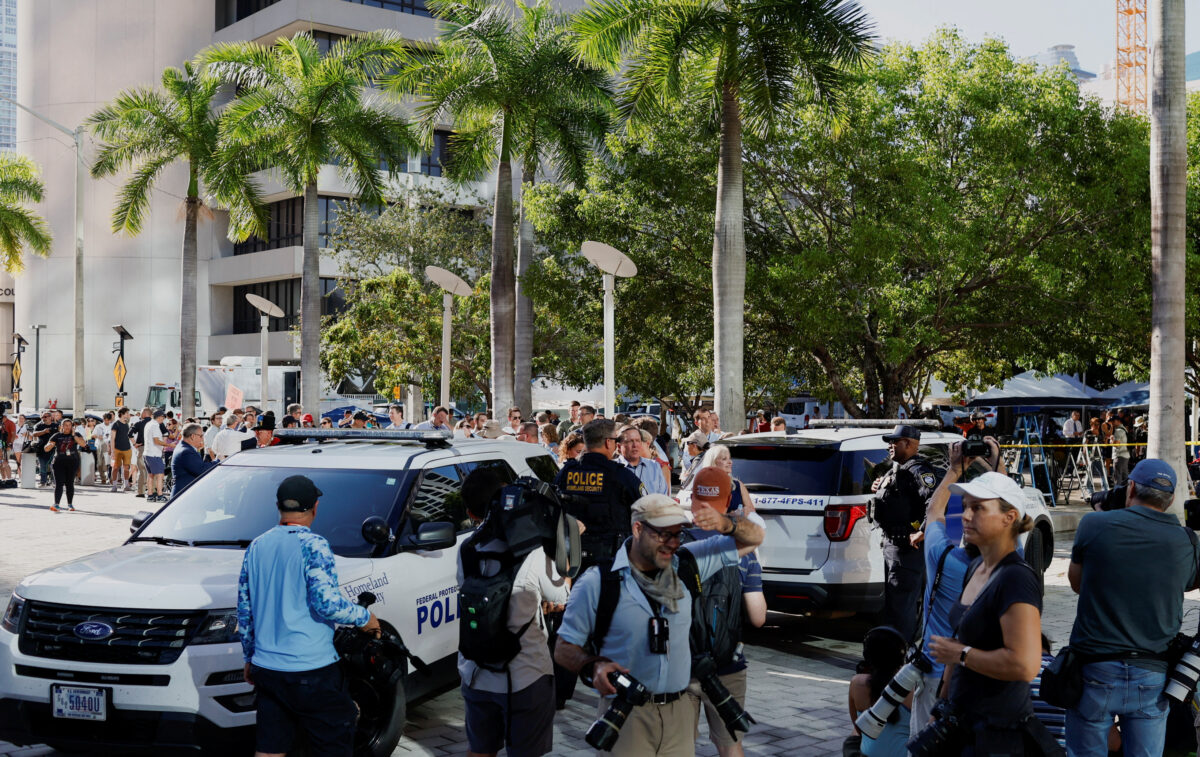 Trump was digitally fingerprinted and had his birthdate and Social Security number taken as part of the booking process Tuesday at the federal courthouse, the U.S. Marshals Service told The Associated Press. The former president will forgo a mugshot because enough photos of him already exist in the system.
Trump's 2024 Republican presidential rivals were largely refraining from public campaign events as the political world's attention shifted to the former president's appearance in federal court in Miami.
---
---
" Conservative News Daily does not always share or support the views and opinions expressed here; they are just those of the writer."