A moment of tension on the House of Representatives Floor was the result. Republican One member was seen physically lunging at another and had to be stopped before further violence could occur.
The Between them, a scuffle took place Reps-elect Mike Rogers, R-Ala., And Matt Gaetz, R-FlaAfter the 14th House speaker vote failed.
Gaetz was discussing with Kevin McCarthy, R-Calif., the possibility to back him in the next election and appeared to mouth the word "committee."
Gaetz currently on the House Armed Services CommitteeIt is chaired and governed by Rogers.
McCarthy seemed to agree and returned to the chair. RogersAfter witnessing the interaction, he walked up to Gaetz's row and made a move toward him.
Rep. Richard HudsonR-N.C. intervened and physically restrained Rogers, pulling him back by his shoulders in full view of C-SPAN's cameras.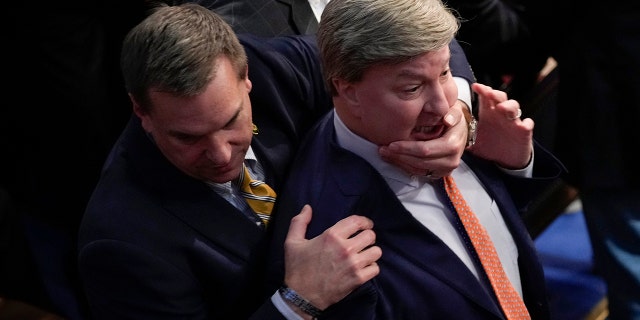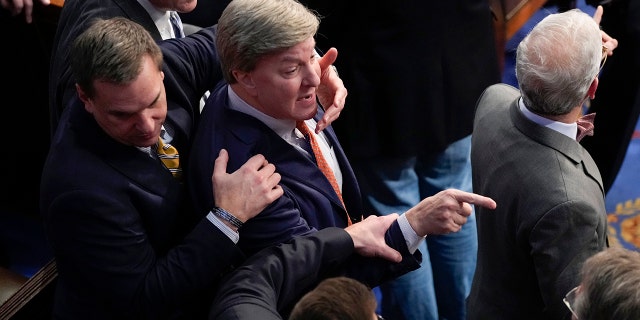 Rogers You could then be seen yelling: "I won't forget this!"
Fox News Both reached out Rogers And Gaetz's The offices were asked for comments, but they did not receive a response immediately.
KEVIN MCCARTHY ELECTED HOUSE SPEAKER IN 15TH FLOOR VOTE AFTER DAYS OF HIGH DRAMA
In McCarthy was elected speaker after the final vote of 15th. Gaetz voting "present."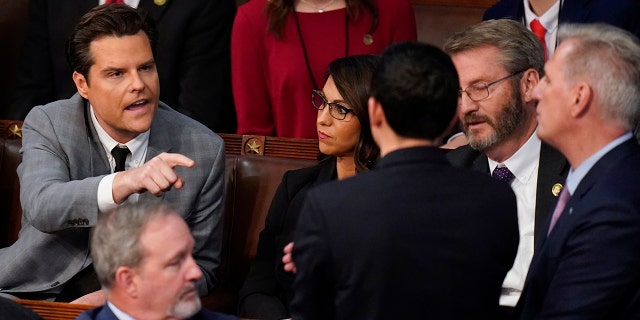 Following The official tally Rep-elect Hakeem JeffriesD-NY, who received just 212 votes, made brief remarks and invited McCarthy to officially give the speaker's podium to McCarthy.
McCarthy will now be the president of the 118th Congress.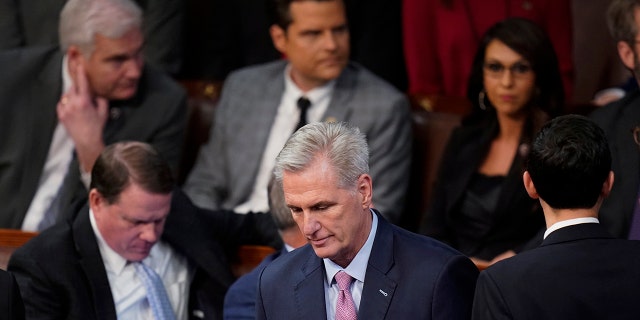 CLICK HERE TO GET THE FOX NEWS APP
"That was easy enough," The Californian He laughed in his own remarks.
Representatives From Gaetz And Rogers We are unable to comment immediately.
Fox News' Landon Mion This report was contributed by you.