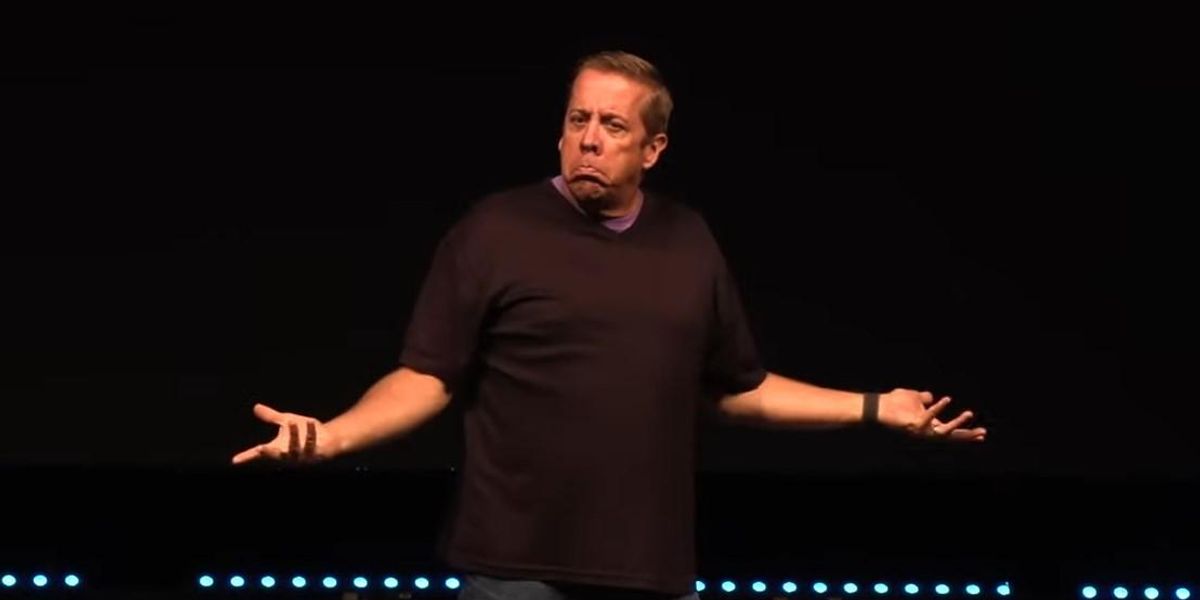 An actor and comedian was removed from his role as sign language interpreter on Broadway's production of "The Lion King" because he is white, according to a discrimination lawsuit filed last Tuesday.
Keith Wann, 53, has claimed that, back in late March, he was hired to work as an ASL interpreter on "The Lion King," an impressive gig on one of the longest-running shows in Broadway history. The job would have also paid him $1,000 per performance.
However, a few days later, Wann and another interpreter were reportedly asked to "back out of interpreting the show" after officials with the non-profit Theatre Development Fund — which arranges for ASL interpreters to work on Broadway — determined that it was "no longer appropriate" to have white interpreters sign on behalf of black characters. The organization wanted black interpreters to assume the roles instead.
According to emails included in the lawsuit, Wann was told by Lisa Carling, the director of Theatre Development Fund's accessibility programs, that he was no longer welcome on the show.
"With great embarrassment and apologies," Carling supposedly wrote to Wann and fellow interpreter, Christina Mosleh, "I'm asking you both to please back out of interpreting the show for us on Sunday, April 24.
"I don't see any other way out of this. It seems like the best solution," Carling claimed.
Carling asserted that she was making the request on behalf of Shelly Guy, the director of ASL for "The Lion King," who allegedly wrote Carling, "The majority of the characters in the Lion King are black actors and the content takes place in Africa.
"Keith Wann, though an amazing ASL performer, is not a black person and therefore should not be representing Lion King," Guy argued in an email dated April 1, according to the New York Post.
[embedded content]
Wann, who has worked on Broadway for a decade and has been involved in ASL comedy since 2002, stated that he never replied to Carling's emails or phone calls. He ultimately decided to file a federal discrimination lawsuit against Carling and the Theatre Development Fund instead.
"To me, just seeing that discrimination, it doesn't matter if I'm white or black," Wann said. "This is blatant and I would just hope that other people who have also experienced this would step forward."
"Wrong is wrong," he later added.
The Post reported that the Theatre Development Fund declined to comment on the lawsuit, while Mosleh, Carling, Guy, and Disney Theatrical Productions — which produces "The Lion King" — did not respond to requests for comment.
On November 13, "The Lion King" will celebrate its 25th anniversary on Broadway with an invitation-only performance. Last week, Sir Elton John reprised his iconic song, "Can You Feel the Love Tonight" on "Good Morning America" in honor of the momentous occasion.
[embedded content]
Sir Elton John honors 25th anniversary of 'The Lion King' on Broadway l GMA

youtu.be

---
The views and opinions expressed here are solely those of the author of the article and not necessarily shared or endorsed by Conservative News Daily

All copyrights and legal uses attributed to content are located at the article origination: © Bongino Report, Broadway Interpreter Says He Lost "The Lion King" Job Because He's White

Original Image Credit: Bongino Report 
---